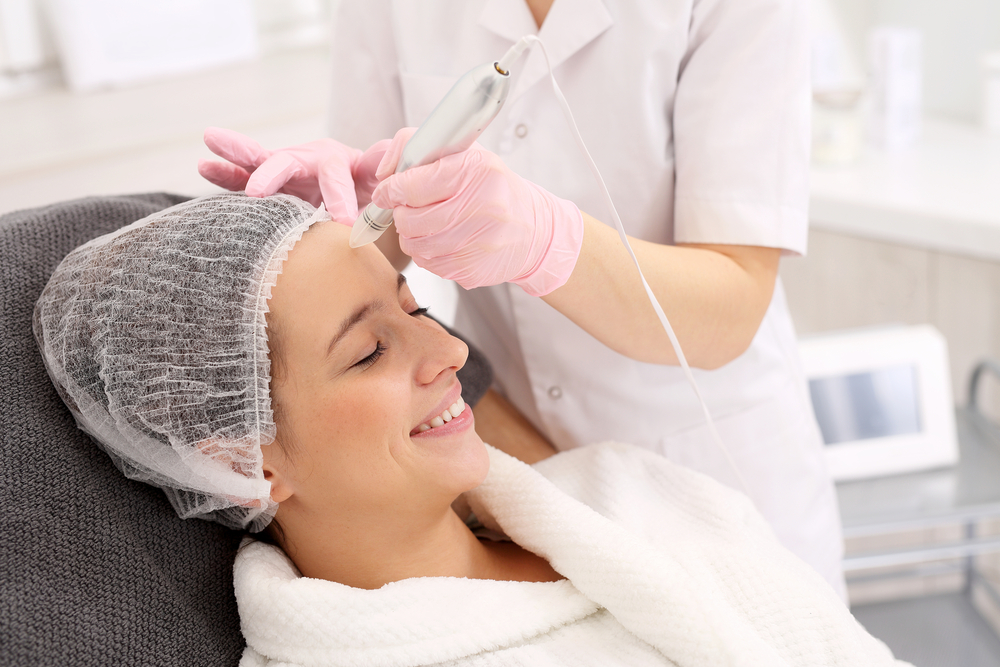 Micro needling Definition:
is a process that involves using needles to puncture hundreds of tiny holes in the skin.
PRP Process Definition:
is produced from an individual's own blood. After a blood sample- the blood is put into a centrifuge, which is a tool that separates the PRP from the blood. The Platelet Plasma contains high concentrated amounts of natural growth factors that will promote the regeneration process of soft tissues.
Okay, so before you back out of this page. It's not a scary treatment and it's famous nick name: The Vampire Facial shouldn't freak you out either.
In fact a lot of people probably read "using needles to puncture hundreds of tiny hol-" and click out of the page immediately. Don't be afraid, The micro needling treatment looks like a pen, and we use a topical numbing cream so there is minimal discomfort.
Treatment Process
Initial Consultation: 10 minutes
Treatment with PRP: 50 minutes
Recovery time: 24-72 hours for pinkish appearance to fade.

Surprising Benefits
Reduces hyper pigmentation, evens the skin tone.
How?Micro needling is effective for uneven skin tones, pigmentation concerns, age spots, sun damage and many more. Hyperpigmentation is your skin excessively producing melanin. This treatment works by shedding the top layer of the skin and regulating melanin.
2. Reduces scars from acne, stretchmarks and other
How? It is proven to improve/fade scarring and other marks on the skin when needles are poked into the skin it creates pores which releases growth factors and breaks down old scar tissue and initiates collagen synthesis. This treatment is a great choice for restoring your complexion if you have scar concerns.
Minimizes fine lines & wrinkles
How? Micro needling PRP, Did you know after we hit 30 years old, our collagen levels decrease by 1%-2% of our skins elasticity each year?
Microneedling slows down aging by promoting new skin cells, boost collagen production & elasticity which results in thicker-stronger skin and wrinkles, and thin-look concerns are diminished.
4. Aids to treat cystic acne, blackheads, & acne
By creating of small needle punctures into the dermis the skin will start to naturally heal itself resulting in the release of growth factors and boosting collagen production, both help to decrease cystic acne, active acne, & here-there breakouts.
Blackheads: Those needle pokes knock out black heads during the treatment. You are also exfoliating the skin which does improve the skins texture, appearance & reveals a great glow.
To book a consultation : (902) 322-6805 or
Email: info@firstimpressions.ca